Pupil Work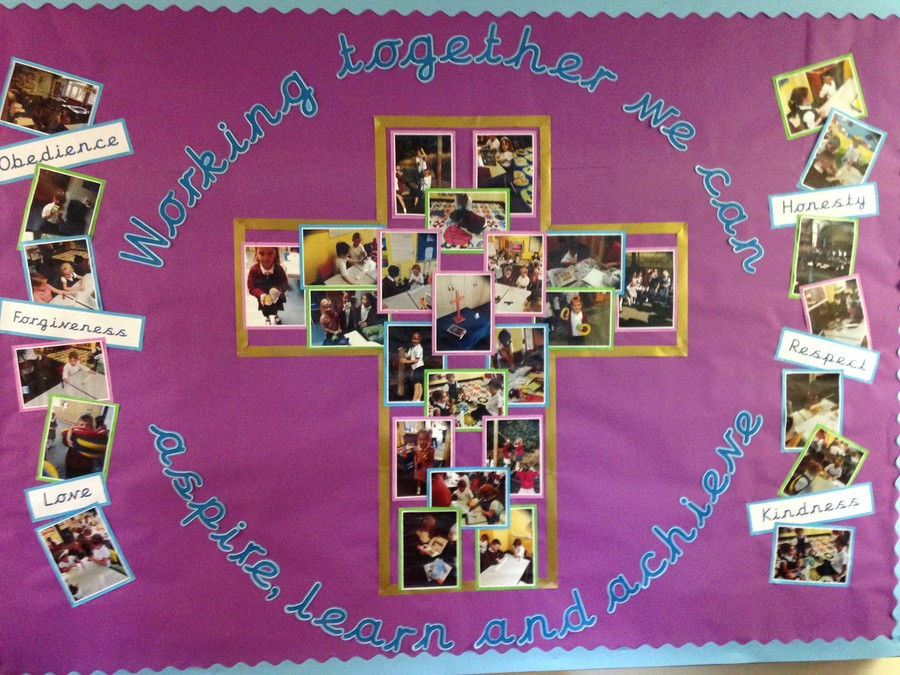 Safer Internet Day 7.2.17
Science Day 30.1.17
Islam Day 16.1.17
On the 16th January Sayfullah Safire from the Service Association for Islamic Religious Education came to visit our school for an Islam Culture Day. The topics were: Reception: Festivals in Islam; Year 1: What is a Mosque. Year 2 Islamic stories from the Qu'ran. The staff and children really enjoyed the experience and this is what some of the children thought about the day:
"We learnt stories like Mary and Joseph from the Qu'ran".
"We found names in the Qu'ran that we know from the Bible".
"I liked it when he was singing the stories and reading the stories".
"I liked it when he showed us how he prays and his prayer mat".
"I liked it when he talked about the mosques and showed us pictures".
"He told us about the special book the Qu'ran, it has 800 pages".
"He told us that you read the Qu'ran from right to left and you put it on a stand".
"We learned that thousands of people can fit in a mosque".
"You go in a tower and sing. It's the lighthouse".
Steve Smallman Author Visit 9.1.17
Anglia News 19.12.16
NSPCC Assembly 3.11.16
Science Day 21.10.16
Our amazing displays September 2016
Empty Classrooms Day 17.6.16
St Barnabas Church Prayer Space visits 9-11 May 2016
Chicks - February and March 2016
Visit from ex-pupil Tom Pursglove MP 12.2.16
Science Day 12.2.16
Visit to Waterstones Kettering 5.2.16
Football tournament 19.11.15
We played 2 matches. We lost the first 5-0 against Earls Barton but B made a fantastic save and S made some good tackles.
Our second match was against The Avenue. We had a lot more possession and S had a shot on goal but it just hit the post. S made 2 great saves and W made some passes . The team were very encouraging towards each other and enjoyed their first match experience on the Astro turf.
Author Gillian Overitt visit 19.11.15
Anti-bullying week 2015
Diwali Day 12.11.15
Remembrance Day 11.11.15
Year 1 visit to Wellingborough Museum 5.11.15
Science Day 14.10.15
Royal Day at St Barnabas 9.9.15