OWLS 2019-2020
Wider School Opening
Hello Owls,
We hope you had a lovely weekend and are ready for another week of learning. It is hard to believe we are now in July. This week in English, we are looking at the story Supertato. For the maths we are looking at numbers within 20 and addition and subtraction. There are also some games to play. We have attached one game you may like to play below. Feel free to play other board games and memory games withthe people in your family. Don't forget to email us your work and remember we are an email away if you need anything.
Below is the home learning grid for the week beginning Monday 6th July. The lessons are from The Oak National Academy. https://classroom.thenational.academy/subjects-by-year/reception/
Have a good week and keep up the good work Owls!
Owl Bubble B and Hedgehog Bubble B:
Well done for all your hard work last week! At home please follow lessons 2, 3 and 4 from the Maths. Last week we looked at subtraction. In your folders we have put some worksheets linked to subtraction. You may wish to do this instead of the Oak Academy. You may also wish to play the game below or other board games with your family.
For English, follow lessons 2, 4 and 5. Last week we looked at the Bible story of creation. We thought about things we like about the world we live in and wrote 'thank you' prayers. We started to look at how sometimes we don't always look after the earth. In your folders we have put some sheets in to think about how we can take care of our planet. Looking forward to seeing you all on Thursday!
The library have launched the summer reading challenge online this year. This is a good way to encourage and motivate your children to continue reading during the summer holiday. Each year they have a different theme. This year it is the silly squad. You can register online at: https://summerreadingchallenge.org.uk/
Don't forget you are still able to access Purple mash and choose your own learning activities. We have put up 5 topics onto MiniMash that you may like to explore. You can access MiniMash by logging onto PurpleMash and then clicking on MiniMash. Click on the pin at the top right hand side of page and it will give you a choice of 5 topics to explore. You are also free to explore activities in the virtual classroom.
Take care!
Miss Alex and Mrs Bovenzi
Bookmark words
Please find photographs of our bookmark words. If your child has completed the bookmarks then you can copy these words to create more. Sorry I do not have a hard copy to send out for you to print. Please practice reading them and spelling some of these words.
We now have 5 chicks hatched! Watch this space to see how quickly the rest make an appearance.
The children are VERY excited to tell you our first egg has hatched. Happy birthday to our first chick!
We have been enjoying Science day. 17.3.2020 We went on a Spring Walk and some eggs arrived in our class.
We really enjoyed the science experiments in assembly. Our favourite one was when the empty tea bag was set on fire and then started to float in the air.
The dental nurses from a local surgery came to visit us and taught us how to brush our teeth properly. We know we have to brush them for 2 minutes.
We really enjoyed our art day on 30th January 2020. We were inspired by Jackson Pollock.
During our 'Once upon a time' topic we came in to find our role play corner was cordoned off as a crime scene... The children were great detectives and used the talking microphones and clipboards to record their findings... someone's been eating MY porridge... who could it be?
We wore odd socks on anti bullying day.
Look at how well we are settling into our new class. We are enjoying exploring new activities and making new friends.
Yesterday we had a visit from a famous artist, Jo Atherton. She worked with us to produce artwork using recycled rubbish.
Oh dear! Somebody has made a mess in the role play area. I wonder who it can be!
Look at how we are settling in to our new class.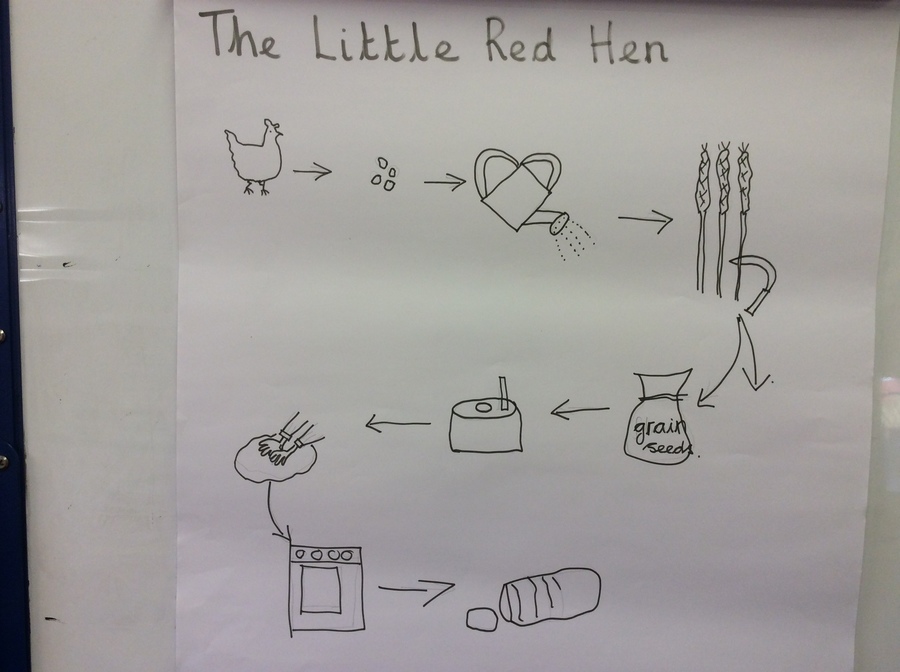 This week we are learning to get better at retelling the story of The Little Red Hen. The children have enjoyed learning the Talk for Writing actions to go with the story. We have drawn a story map to help us to remember the story.
This week we have been looking for signs of Autumn. We enjoyed going to the park and scrunching through the leaves.
Diwali Culture Dau. We have been learning about Diwali the Festival of Lights. We enjoyed dressing up in Indian clothes and looking at religious artefacts. In class we made cards, Diva lamps and rangoli patterns.
We were very excited when the famous author and illustrator, Gillian McClure came to visit us today. She read the story Prickly Pig and we had fun acting the story using puppets. We changed the story a little and the fox was about to make hedgehog pizza with poor Prickly Pig. Luckily the owl, hen, rabbit and cow came to the rescue..
We have been learning to retell the story of Little Red Riding Hood. We then boxed up our stories writing a beginning, middle and end.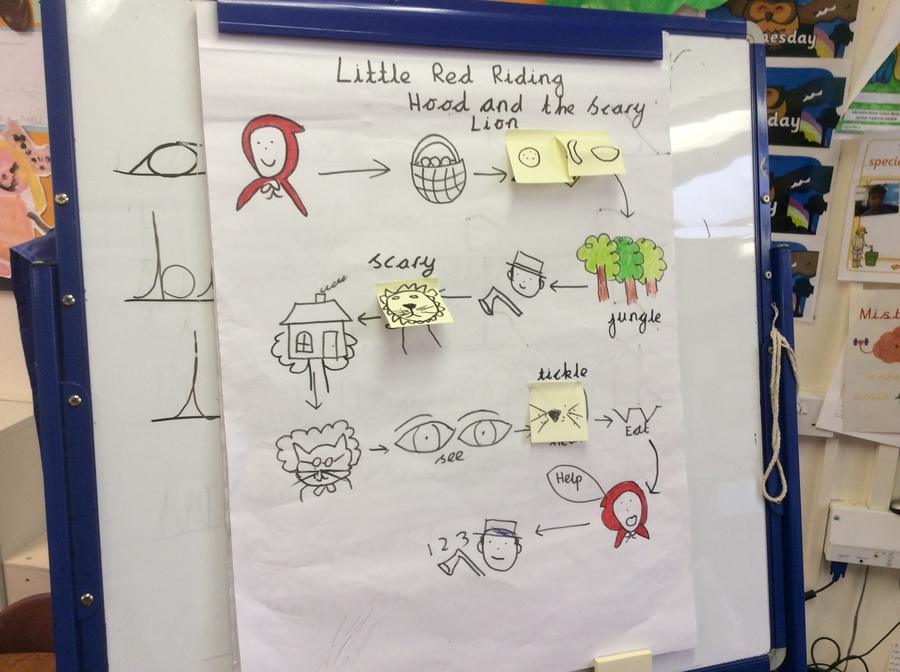 We innovated the story of Little Red Riding Hood. We decided to change the wolf to a scary lion and the forest to a jungle. The story became Little Red Riding Hood and the Scary Lion.
We are learning to retell the story of Goldilocks and the Three Bears. We used the story map and actions to help us remember the story. We have been describing the characters and setting.
Our topic this term is 'The Ugly Bug Ball.' We were very excited to receive some baby caterpillars. We are looking forward to watching them grow and hopefully turn into butterflies.
We are learning the story of 'The Very Hungry Caterpillar.'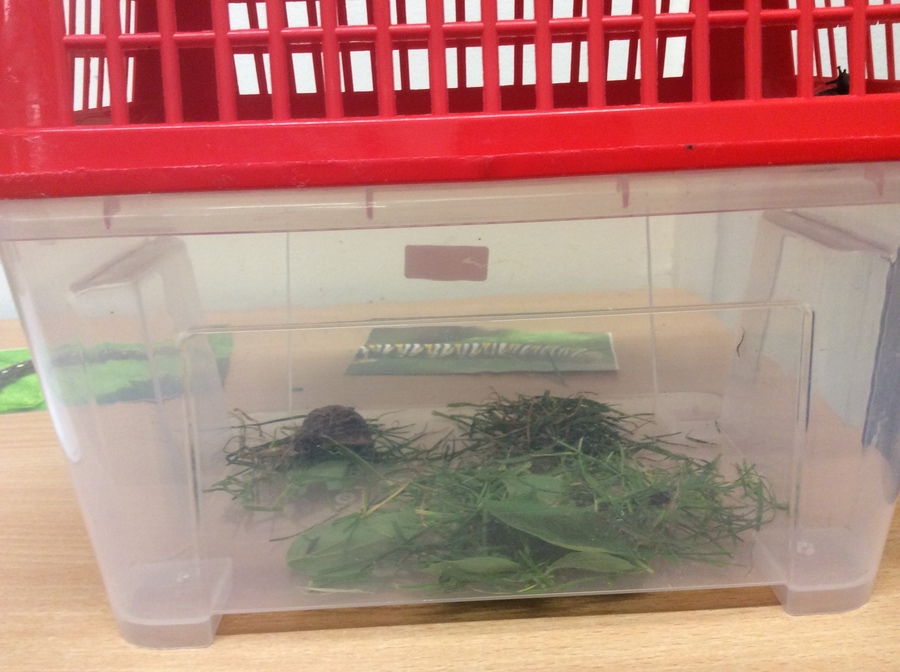 This week we are learning about slugs and snails. We have had some special visitors into the classroom to help us find out more.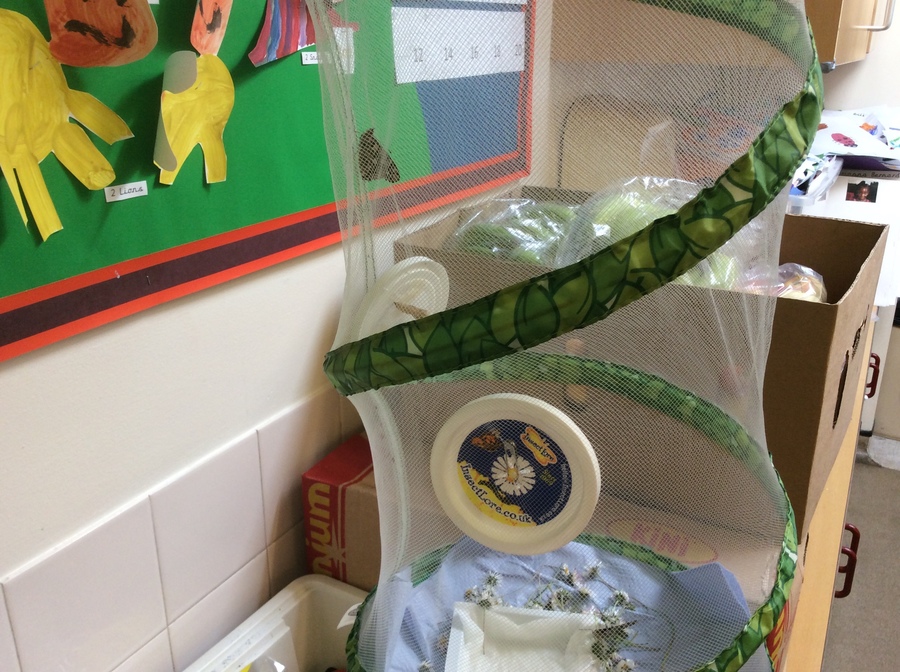 We were very excited to discover the butterflies had emerged from their chrysalis. We gave them fresh flowers and sweet nectar to eat. We had 8 butterflies in total.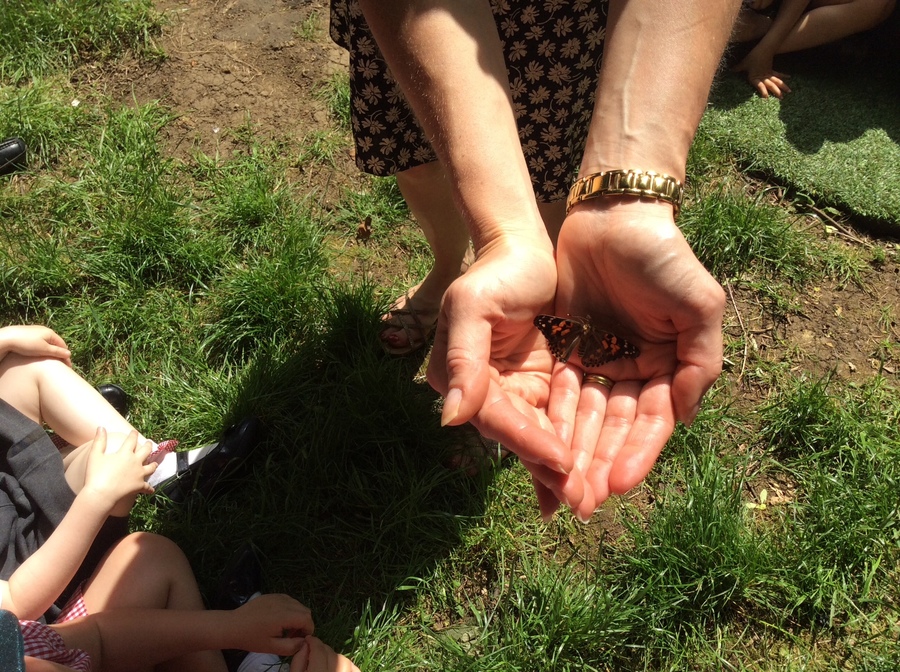 Free at last!! The Owl class bid a happy farewell to the Painted Lady butterflies.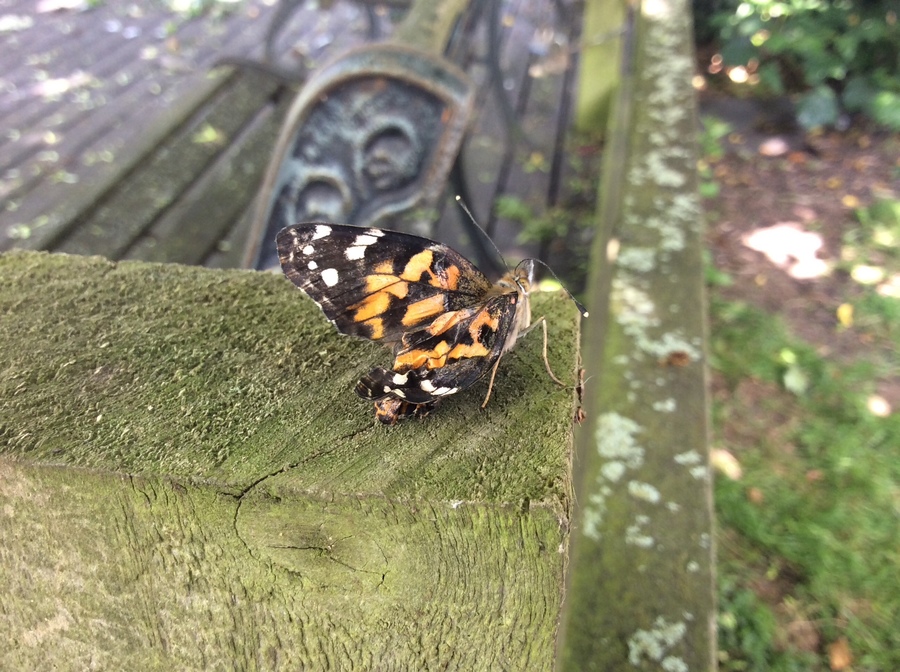 Some mysterious paw prints have appeared on the adventure playground. We went to investigate and found some clues. We then drew a map of the trail we followed around the adventure playground. Oh! No! It's a Gruffalo.