Look at how well we are settling into our new class. We are enjoying exploring new activities and making new friends.
Yesterday we had a visit from a famous artist, Jo Atherton. She worked with us to produce artwork using recycled rubbish.
Oh dear! Somebody has made a mess in the role play area. I wonder who it can be!
Look at how we are settling in to our new class.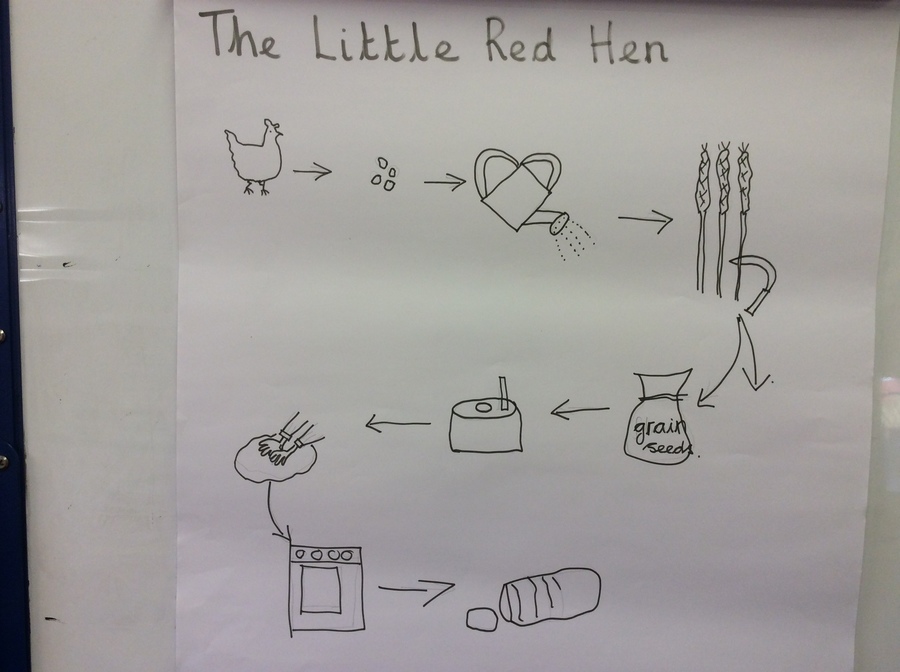 This week we are learning to get better at retelling the story of The Little Red Hen. The children have enjoyed learning the Talk for Writing actions to go with the story. We have drawn a story map to help us to remember the story.
This week we have been looking for signs of Autumn. We enjoyed going to the park and scrunching through the leaves.
Diwali Culture Dau. We have been learning about Diwali the Festival of Lights. We enjoyed dressing up in Indian clothes and looking at religious artefacts. In class we made cards, Diva lamps and rangoli patterns.
We were very excited when the famous author and illustrator, Gillian McClure came to visit us today. She read the story Prickly Pig and we had fun acting the story using puppets. We changed the story a little and the fox was about to make hedgehog pizza with poor Prickly Pig. Luckily the owl, hen, rabbit and cow came to the rescue..
We have been learning to retell the story of Little Red Riding Hood. We then boxed up our stories writing a beginning, middle and end.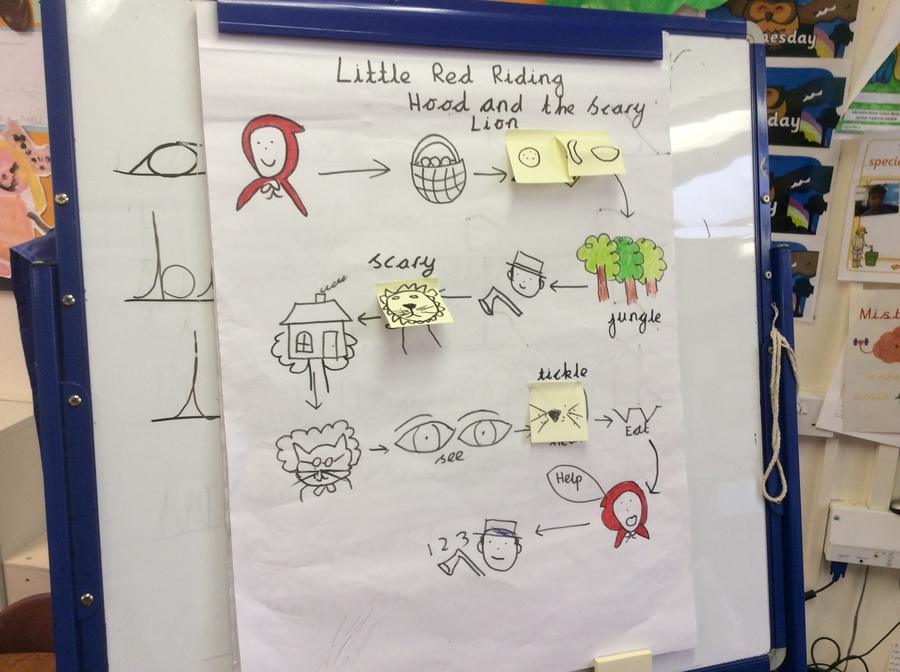 We innovated the story of Little Red Riding Hood. We decided to change the wolf to a scary lion and the forest to a jungle. The story became Little Red Riding Hood and the Scary Lion.
We are learning to retell the story of Goldilocks and the Three Bears. We used the story map and actions to help us remember the story. We have been describing the characters and setting.
Our topic this term is 'The Ugly Bug Ball.' We were very excited to receive some baby caterpillars. We are looking forward to watching them grow and hopefully turn into butterflies.
We are learning the story of 'The Very Hungry Caterpillar.'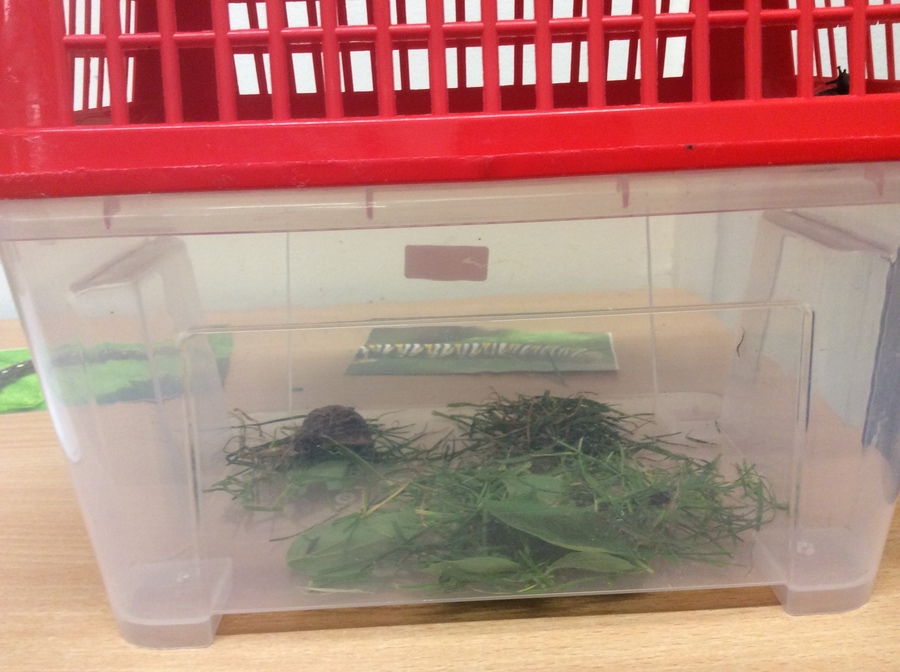 This week we are learning about slugs and snails. We have had some special visitors into the classroom to help us find out more.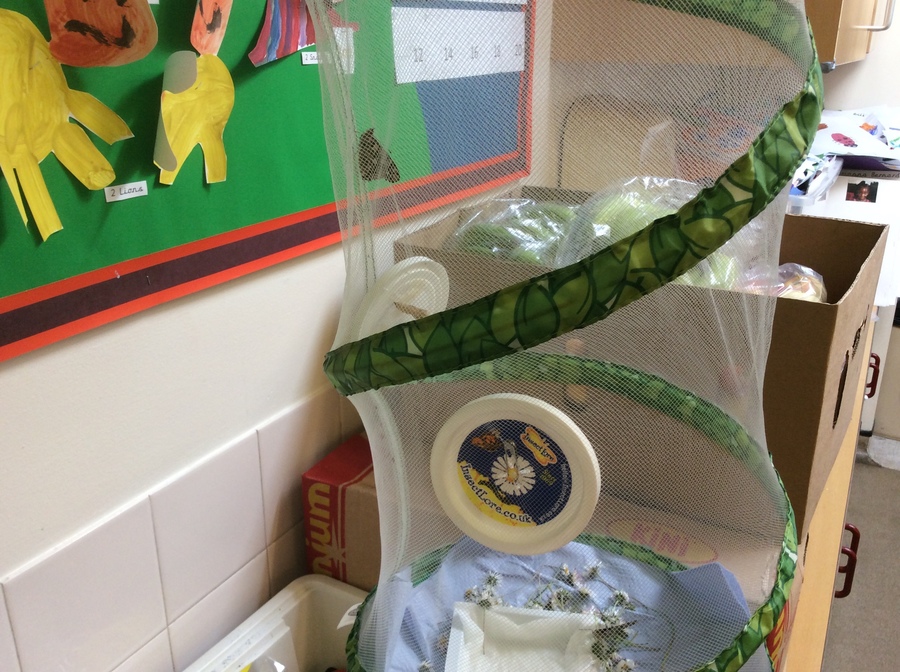 We were very excited to discover the butterflies had emerged from their chrysalis. We gave them fresh flowers and sweet nectar to eat. We had 8 butterflies in total.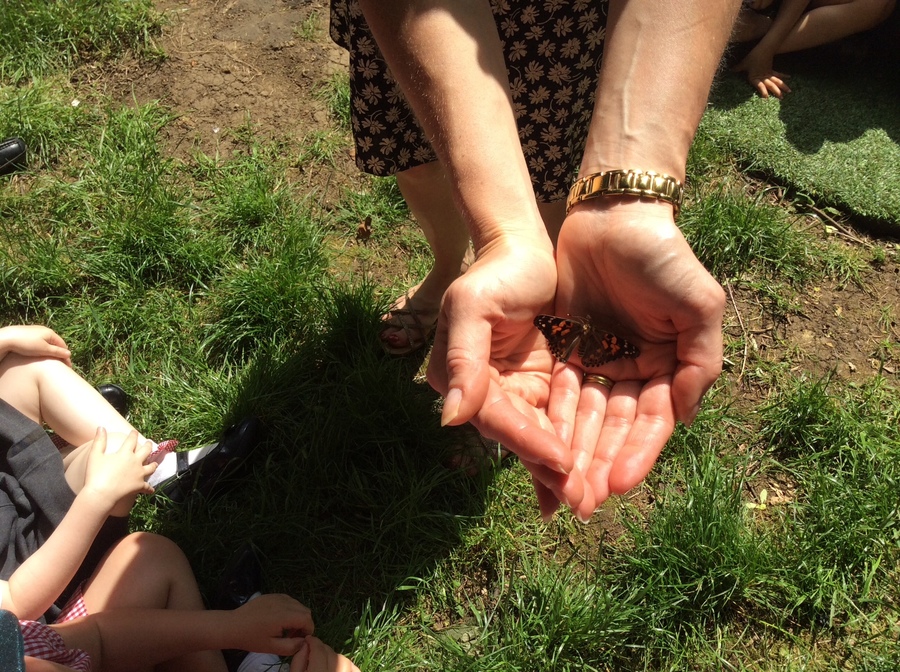 Free at last!! The Owl class bid a happy farewell to the Painted Lady butterflies.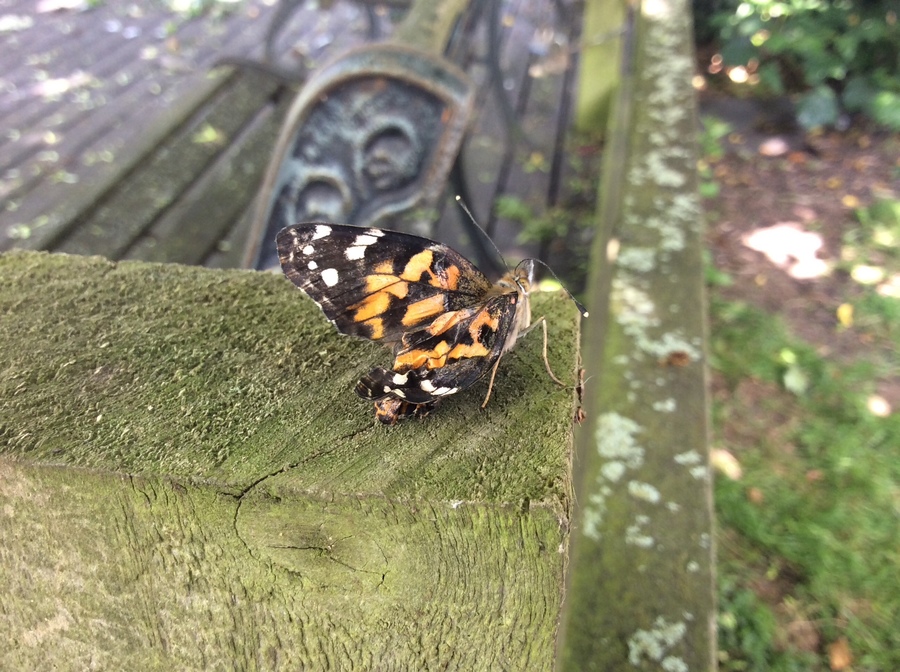 Some mysterious paw prints have appeared on the adventure playground. We went to investigate and found some clues. We then drew a map of the trail we followed around the adventure playground. Oh! No! It's a Gruffalo.