As part of our art work on portraits this term we have been looking at the work of Pablo Picasso. We learnt how he chose his colours to reflect how his subjects were feeling. He chose blue and purple shades to show sadness and yellow, red and orange shades to show happiness.
We drew portraits of our teachers and chose which colours to colour them with.
Today we enjoyed a visit from Wellingborough Museum. They came to show us some of the old toys they have in their collection. We enjoyed looking at the old teddies and dolls and comparing them to our own.
We Are Design Technologists!..
We enjoyed a Design Technology day creating our own robots. We had to solve lots of problems to attach the body parts to our robots. We learnt lots of different fixing techniques. We thought carefully about moving body parts.
We have been using our talk tasks in maths to explore addition equations using a part, whole method.
We have been learning about the five senses. We made predictions about what we could feel, taste, hear and smell and then saw if our predictions were right.
We have been looking at the work of the artist Henri Rousseau. We found out that he never visited a jungle, and used the plants in the places around him to copy for his 'Tiger in the eye of the storm' painting.
We went to our park to look at the plants and the trees there and made observational drawings.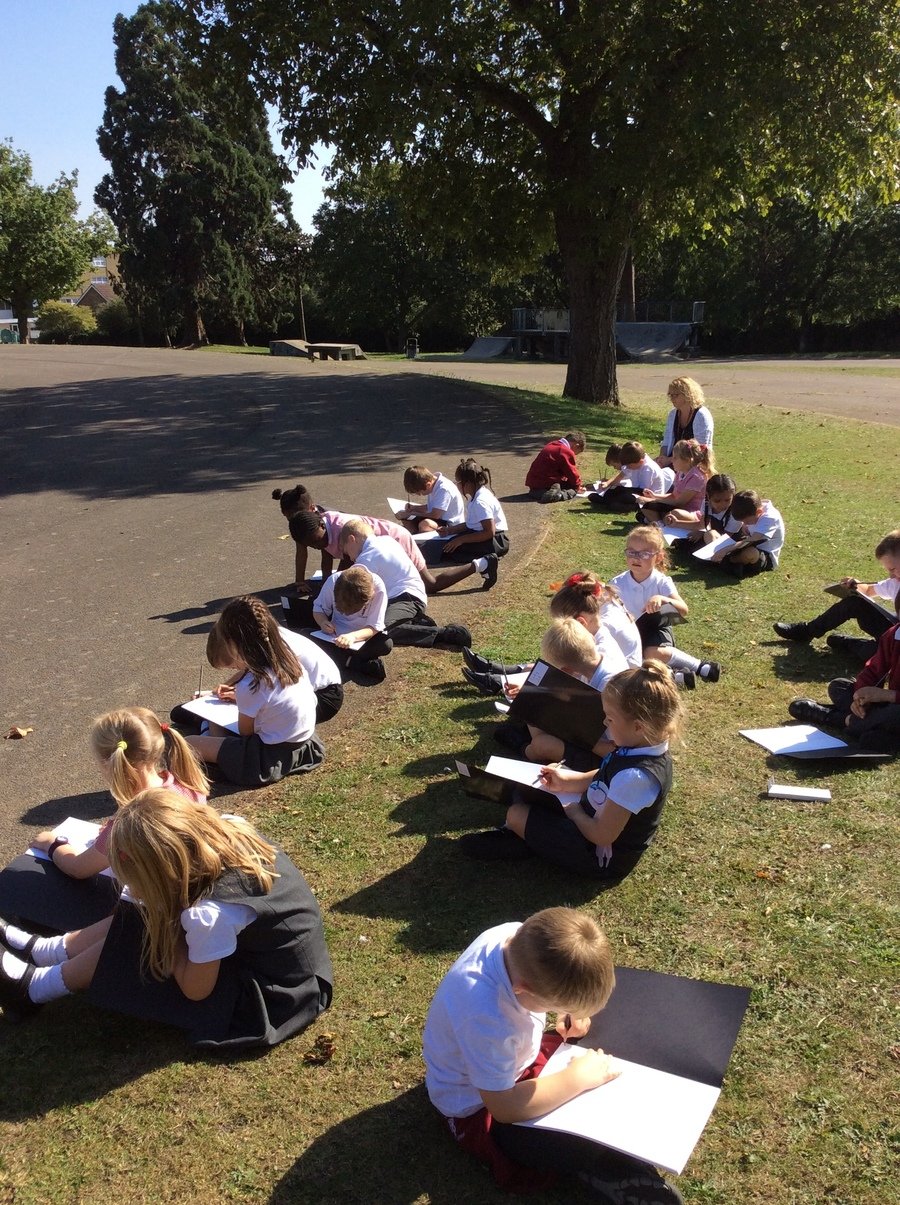 We are enjoying our learning outdoors!
We have been enjoying doing some of our learning outdoors. We used the big number fish to practise our doubles. We used the skittles to practise our number bonds to 10. We enjoy reading stories outside.