We have been using our talk tasks in maths to explore addition equations using a part, whole method.
We have been learning about the five senses. We made predictions about what we could feel, taste, hear and smell and then saw if our predictions were right.
We have been looking at the work of the artist Henri Rousseau. We found out that he never visited a jungle, and used the plants in the places around him to copy for his 'Tiger in the eye of the storm' painting.
We went to our park to look at the plants and the trees there and made observational drawings.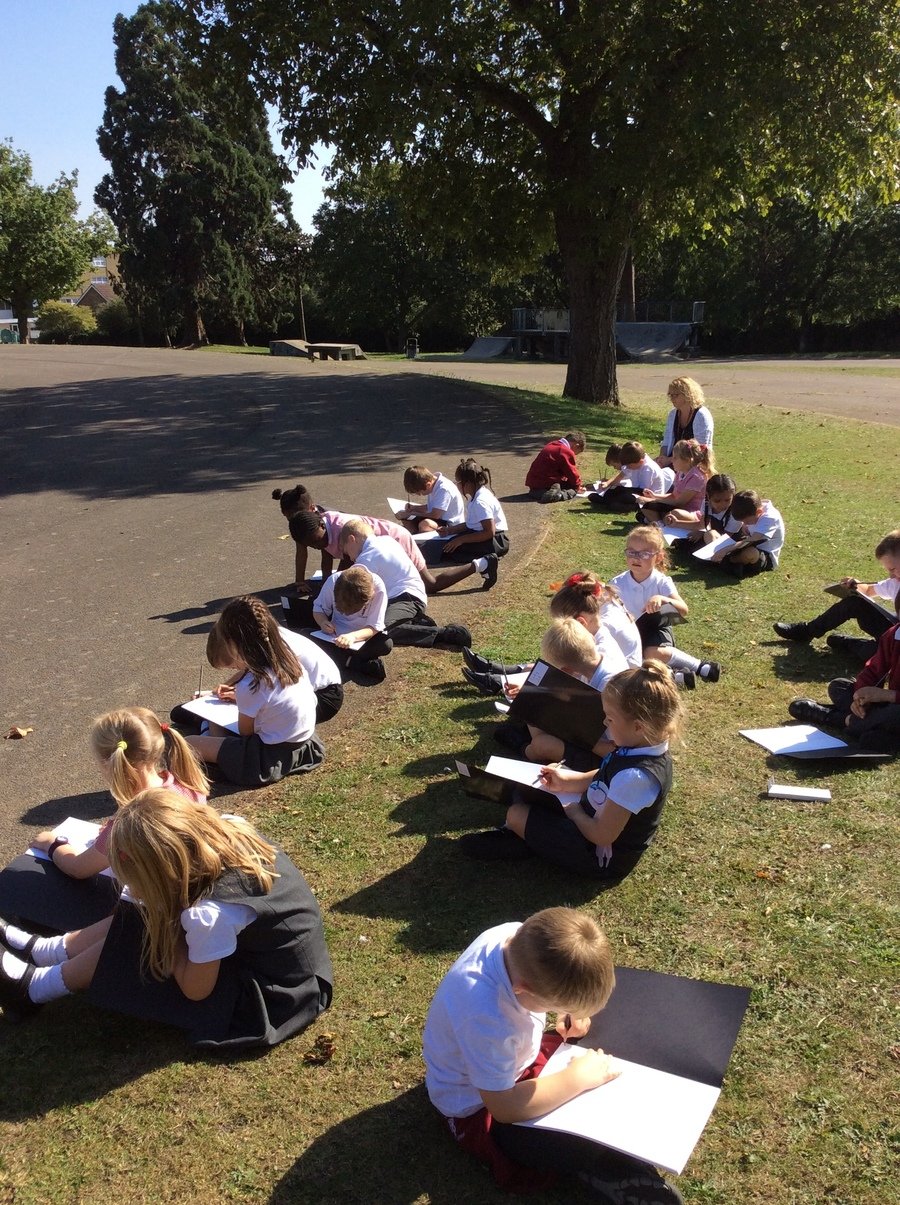 We are enjoying our learning outdoors!
We have been enjoying doing some of our learning outdoors. We used the big number fish to practice our doubles. We used the skittles to practice our number bonds to 10. We enjoy reading stories outside.